Welcome to Hoker Logistics LLC!!
Hoker Logistics is an asset based, family-owned transportation provider, that works in conjunction with the assets of Hoker Trucking LLC.  The company is owned by Jeff and Penny Hoker, and along with a staff of key people that run the day-to-day operations, we deliver a powerhouse combination that is able to provide unmatched service to just about any customer. 
Logistics Operations are headed up by Rusty Daufeldt, while Michael Hoker manages all Trucking Operations.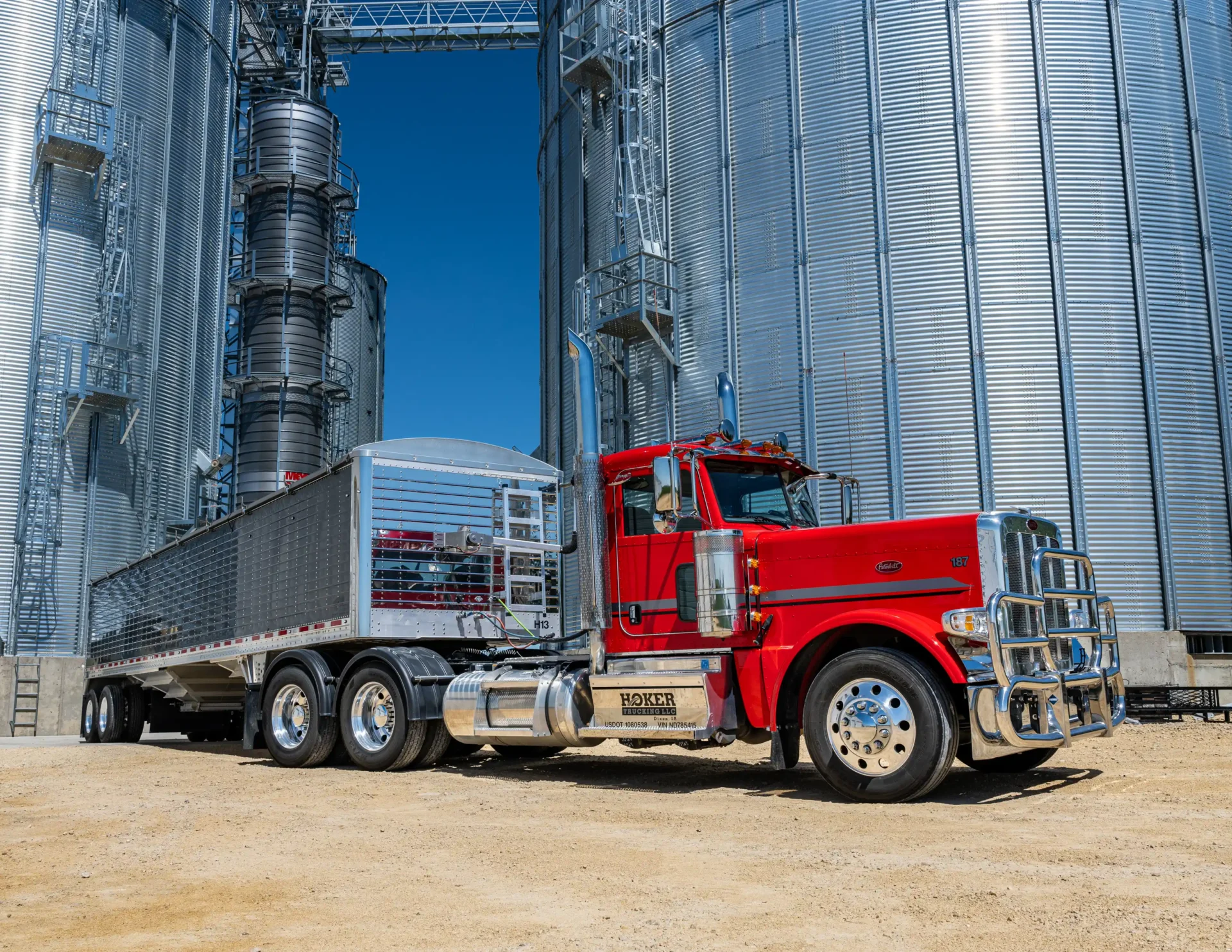 Hoker Logistics is based in Dixon, Iowa. We have the capacity to service Dry Van, Reefer, Flatbed, Dump trailer and Hopper trailer customers. We have the ability to be very diverse in our offerings and we support our customers with both our assets and logistics operations.
Our on-time and safety records are remarkable and illustrate why Hoker Logistics is regarded as one of the area's finest. Hoker Logistics, LLC can give you a competitive advantage. Ensure that your freight is there on time, every time.
When you choose Hoker Logistics, you will be working with a transportation professional who will understand your specific needs. We are equipped to deliver the full services of a transportation powerhouse.
No matter how complex or how simple the situation, we can provide you with a solution. Our service is unmatched in the industry, and we are confident we can provide you with the right capacity, at the right time, for the right price. Excellent service and safety are our top priorities.
Choose a Leader in Transportation
and Logistics
If you have freight to move, let the best in the business handle it. Contact us today to discuss your needs in detail.